Audience: General Public
Category: Toys
Alert type: Consumer Product Recall
Issue: Chemical Hazard
Department: Health Canada
Immediately stop using the toy and dispose of it or contact the retailer for a refund.
Toysmith brand Slime Suckers
Toysmith brand Slime Suckers do not meet the Canadian toy safety requirements related to boric acid content.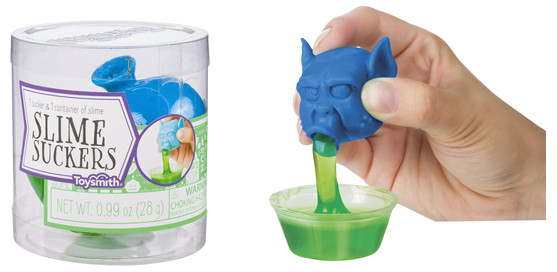 Consumer should immediately take the recalled slime toy away from children and dispose of it in regular household garbage or contact the place of purchase for a refund. For more information, consumers may contact Great West Wholesale by telephone at 1-800-901-9588 or by email. Please note that the Canada Consumer Product Safety Act prohibits recalled products from being redistributed, sold or even given away in Canada. Health Canada would like to remind Canadians to report any health or safety incidents related to the use of this product or any other consumer product or cosmetic by filling out the Consumer Product Incident Report Form. This recall is also posted on the OECD Global Portal on Product Recalls website. You can visit this site for more information on other international consumer product recalls.